Disclosure: We may earn commissions if you purchase products after clicking on a link from our site.
Are you thinking about renting a fishing boat? Do you want an exciting fishing expedition? Fishing boats allow you to do deep sea fishing. There are some fish that are only found in open waters and you will need a fishing boat when you want to catch them. In this article, we share information about how to rent a fishing boat to help you get the right fishing boat for your fishing trips.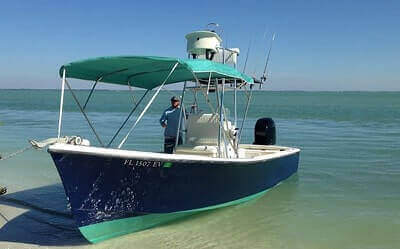 How To Rent A Fishing Boat
1. Boat's Condition
When deciding on a fishing boat to rent, you want to consider the boat's condition. You want to rent a boat that is in good working conditions. You don't want to rent a poorly maintained boat that may encounter problems in the waters. A meticulous inspection of the boat should be done before you put pen to paper.
Make sure that the safety checks are met and that there is no major damage to any part of the boat. Always document any damaged equipment to avoid liability when you return the boat. Take pictures or videos when inspecting the boat.
Look carefully for scratches, cracks, and dents. These can indicate potential problems that can happen at any time and you want to avoid them. Cracks are a big red flag. A thorough inspection of the boat before signing the rental agreement will ensure you only get a boat that is in very good condition.
2. Do Your Homework
Do some research on the boat rental company that you want to rent the fishing boat from. Look for reviews about their service, and read to learn about the quality of their service, the conditions of their boats, and how they handle any issues their customers encountered.
Check with the Better Business Bureau for any complaints about the company. Make sure you understand the rental agreement before signing it.
Spend some time researching the company before you sign a rental agreement. it will be well worth it. Additionally, check to find out how long they have been in the boat rental business. That will give you an indication of their experience and quality of service.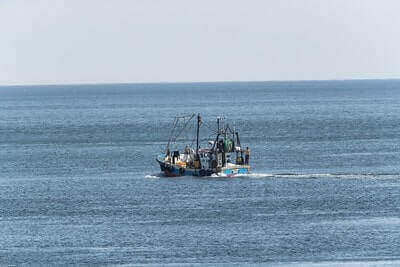 3. Boat Types
There are literally hundreds of boat brands and types. It can be a little overwhelming to go through many of them before making your choice. But that's just what you need to do. Established boat rental companies have professionals to guide you through the decision-making process.
They have the experience and patience to work with you to choose the boat that will meet your needs as well as pricing. You want a boat type that will work for what you will be doing on the water. Will it just be a fishing-focused trip, or it will be both fishing and entertainment with family and friends?
Additionally, there are boat types that offer multiple uses like fish-and-ski models. If you intend to fish but entertain your entourage, then you want to go through the different types of boats and choose the right one to meet your needs.
4. Local Laws
When deciding to rent a fishing boat, you also want to be aware of the local laws in the state regarding leasing boats. Always do your research about the laws concerning renting a boat before you set out to rent one from a boat rental company. This research will help you when interacting with the boat rental company. You will not only be getting information from them.
5. You Or A Captain?
When deciding to rent a fishing boat one important issue to consider is whether you will operate the boat or hire a captain. If you have a license to operate boats and it is recognized in the state you want to rent the fishing boat then you can operate it.
However, if no one in your entourage has experience operating a boat and doesn't have the required license, then the best option is to go for a captain from the boat rental company. It will definitely cost more if you need the services of a captain.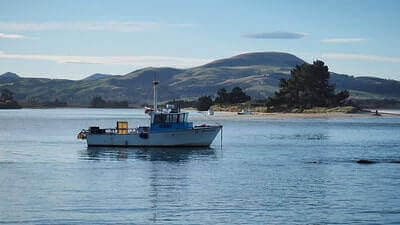 6. Plan The Trip
Taking time to plan out the fishing trip goes to having a successful boat rental and fishing trip. Make sure to do research about the species of fish in the waters that you will be in and the best fishing methods, baits, lures, and equipment to use when fishing for them.
Make a list of all the fishing gear and items that everyone in your entourage will need for the fishing trip. If you will need a fishing license, then make sure everyone who will be fishing buys one before going on the trip.
7. Monitor the Weather
Monitor the weather for the entire month that you will be renting the boat. Make sure that the days you book the boat will have good weather for a boat trip, fishing, and other fun things to do like skiing.
8. Boat Insurance
Before renting a boat, make sure that it is insured. The insurance policy covers you and the boat in case of any issues. It is the law that boats rental companies have boat insurance that covers the boat and its customers. You will have nothing to be worried about and have peace of mind when on the boat trip with your group.

9. Cancellation Policies
Life happens. Anything can happen before you go on a boat trip. Always check the cancellation policy regarding cancellation. Don't take the word of the customer service representative you spoke with on the phone. Get the updated cancellation policy and read it to understand it. You may be able to get it from their website.
10. Boat Pricing
The total cost of renting the boat will factor into the type of boat you rent. Do your research and compare prices from a number of boat rental companies. make sure there are no hidden fees. If you are in a tourist area, it will cost more. If you are in a regular fishing town or city, the cost may be in your ballpark.
Similarly, if you are renting the boat in season, the cost may be significantly higher than if you get it when the fishing season is over.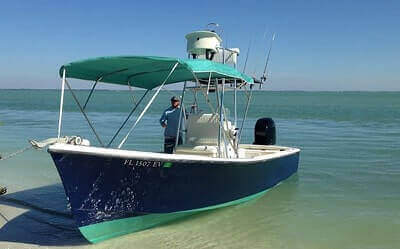 Do you need a boating license to rent a boat in Pennsylvania?
Pennsylvania law requires that boat renters with motors larger than 25 hp born after 1/1/1982 present a Pennsylvania Boater Certification or take a Temporary Exam.
What do you need to rent a boat in NC?
You will need to get the North Carolina Boater Education Certificate to rent a boat in North Carolina.
How much does a boat cost?
The cost of a boat ranges from about $20,000.00 to more than $100,000.00.
How old do you have to be to rent a boat in AZ?
To rent a boat in Arizona, you must be 21 years old and have a valid driver's license. Additionally, you must know how to operate the boat. However, if you are chartering a boat, you can be younger than 21 years with a signed waiver from your guardian.
The Bottom Line
How to rent a fishing boat is not as complicated as it may seem. It just involves some steps that you need to cover to make sure you rent the right boat for a successful fishing trip. In this article, we discussed how to rent a boat to help you understand the entire process and rent the right fishing boat for your fishing trips
If you want to learn how to plan a deep sea fishing trip, then read this article. The best deep sea fishing locations in the US can be found from this article.