Disclosure: We may earn commissions if you purchase products after clicking on a link from our site.
Do you want to learn how to catch ladyfish? Ladyfish is an aggressive and hard-fighting fish that attacks live bait and artificial lures. They are easy to catch are plentiful on the Atlantic and Gulf coasts. It is an inshore fish that is found in bays, estuaries, and coastal waters. In this article, we will discuss all things ladyfish and share information on how to catch it.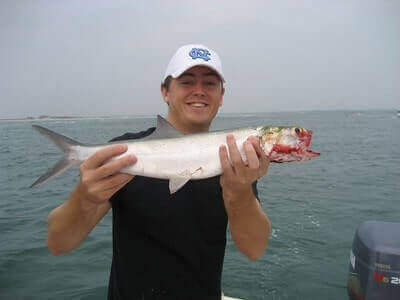 How To Catch Ladyfish
You can use live bait like shrimp and small bait fish to catch ladyfish. Artificial lures such as silver spoons or topwater plugs can also be used. Fish for ladyfish around structures like docks and bridges. You can also fish for ladyfish during the night as they are active during dusk and the night.
Another technique anglers use to catch ladyfish is to cast a jig in front of the boat as it drifts over grass flats or the inlets. In addition to ladyfish, you might also catch other fish like pompanos, snappers, groupers, flounders, bluefish, Spanish mackerel, and spotted seatrout. Additionally, if you are in deep waters, you can also use vertical jigging to catch ladyfish.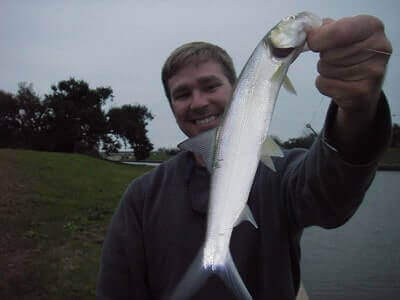 Ladyfish Tackle
You really don't need any special tackle for catching ladyfish. A 7-foot medium light rod with fast action and a 2500 series reel spool with a 10-pound monofilament line will work. A 24-inch fluorocarbon leader will work for this setup.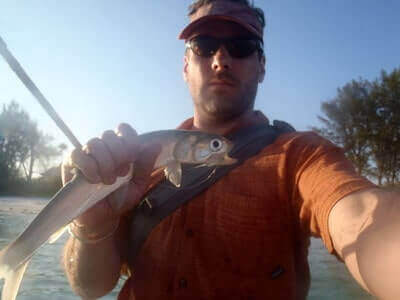 Best Bait For Ladyfish
1. Shrimp
Shrimp is a good bait for ladyfish. Many anglers use shrimp as bait for not only ladyfish but many other fish as it is very effective as bait.
2. Small Bait Fish
Small bait fish is also used to catch ladyfish and other fish as well.
3. Mullet
Mullet is a good bait that is used by anglers to catch ladyfish and many other fish. Minnow is also another bait that works well like mullet to catch ladyfish.
4. Sardines
Sardines are also good bait that anglers use to catch ladyfish.
5. Menhaden
Menhaden, like silversides and crustaceans, work well as live bait for ladyfish.
6. Anchovies
Anchovies, like sardines, are also good bait that works well to catch ladyfish.
7. Glass Minnows
Schools of glass minnows and small mullets work well as bait for ladyfish.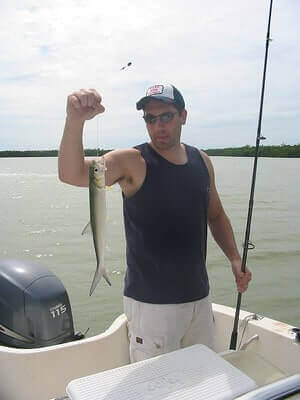 Best Lures For Ladyfish
1. Jig
A small white-head nylon jig works well as a lure for ladyfish.
2. Spoons
Spoons are effective as lures to catch ladyfish, grouper, and speckled trout.
3. Plugs
Plugs also work well as lures when fishing for ladyfish.
4. Jerkbaits
Jerkbaits are used as lures to catch schools of ladyfish.
5. Bubble Rigs
Bubble rigs, like jerk baits, are used to lure schools of ladyfish.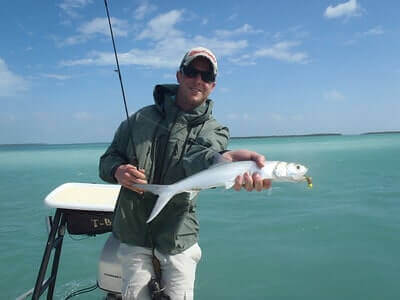 Ladyfish Fishing Tips
1. You will almost always catch ladyfish with live bait.
2. Most of the time, fast-moving lures will result in a strike.
3. A free-lined live shrimp drifted over flats or inlets will catch many fishes.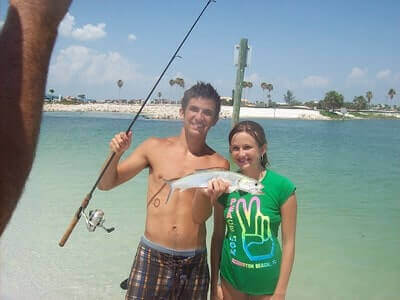 4. You can chum for ladyfish by dropping small bait fish into the water at intervals. This will attract not only ladyfish but many other fishes.
5. A fast retrieve works best when casting.
6. Spoons and plugs can be cast or trolled when fishing for ladyfish.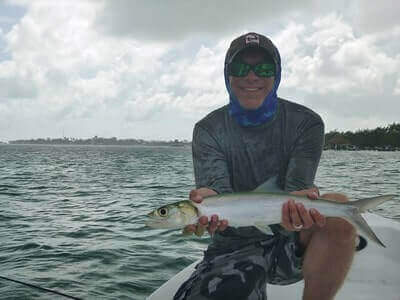 7. When you are finding it difficult to locate ladyfish, trolling is a good way to find them.
8. Surf fishing along the Gulf Coast for ladyfish can be very productive.
9. Ladyfish are nocturnal feeders. Look for lighted bridges and docks to fish for ladyfish.
10. Ladyfish can be used as bait for snook, sharks, redfish, tarpon, bull reds, and others.
11. Ladyfish is a schooling fish.
12. The best artificial lure for ladyfish is a jig.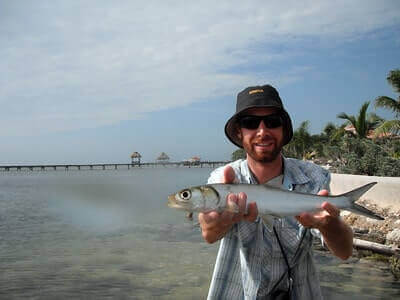 13. You can also fish for ladyfish using fly fishing as they strike hard and leap high into the air.
14. When fishing for ladyfish along the Gulf Coast, be on the lookout for birds circling overhead. Most of the time, that is a sign that fish are pursuing bait and ladyfish could be some of the gamefish.
15. Ladyfish can be caught at any time of the day and at any tide.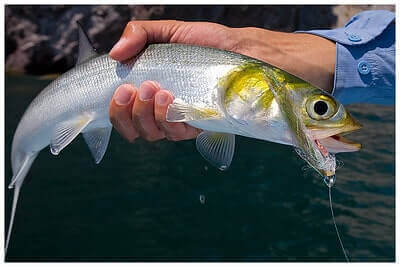 16. Ladyfish has good eyesight, therefore, you may want to use a mono or fluorocarbon leader.
17. Ladyfish is a bony fish and not the best for eating.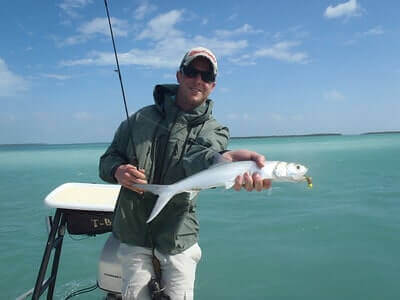 What is the best bait to catch ladyfish?
Live shrimp and small bait fish are some of the best bait for catching ladyfish.
Are ladyfish good eating?
Ladyfish is edible but many people don't like them as it is a bony fish and there are many better options available.
Is a ladyfish and a skipjack the same thing?
A ladyfish is called by many names in different parts of the United States. It is called skipjacks, jack-rashes, and tenpounders.
Do ladyfish jump out of the water?
Ladyfish tend to leap out of the water when it is hooked.
How big do ladyfish get?
Ladyfish can grow up to 35 inches and weigh up to 30 pounds.
Do ladyfish eat shrimp?
Ladyfish do eat shrimp.
The Bottom Line
Ladyfish is a good sporting fish as it fights hard, leaps out of the water when hooked, is plentiful on the Atlantic and Gulf coasts, and is easy to catch. Additionally, it is also a good bait fish for other larger species of fish. These attributes make ladyfish a favorite for some anglers.
In this article, we discuss how to catch ladyfish as well as share information about ladyfish to help you be a better angler fishing for ladyfish. If you are also interested in fishing for snook, spotted seatrout, and whiting, then these articles on how to catch snook, how to catch spotted seatrout, and how to catch whiting will help you with tips and tricks.